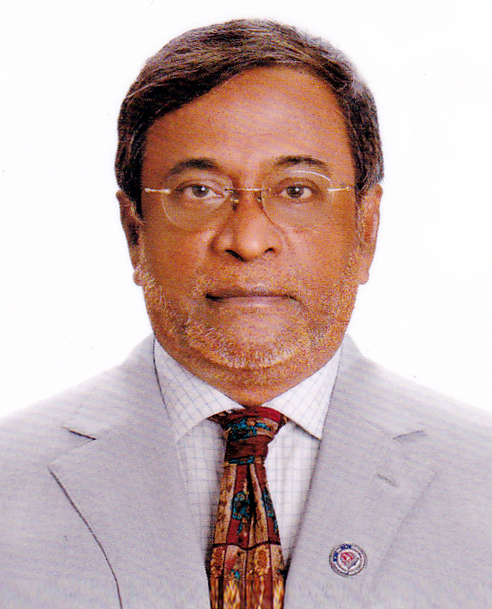 Prof Dr. A.N.M Noushad Khan is the founder principal of President Abdul Hamid Medical College (PAHMC) since 2013 before joining this office he was vice principal and head of the department of anesthesiology of Shaheed Syeed Nazrul Islam government medical college. Before that he was senior consultant in 250 bed 'Sadar' hospital Kishoreganj. Last 22 years he was anesthesia consultant.
He graduated from Mymensingh Medical College in 1983. He earned MCPS family medicine from BCPS in 1997 and MCPS in Anesthesiology from BCPS in 2003 and Diploma in anesthesia from Dhaka university in 2004. He also completed a short course on philosophy of religion from university of oxford in January 2013.
He is a Visionary leader in Kishoreganj health and education sector. He introduced caesarian operation under spinal anesthesia in 1996 for the first time in Kishoreganj district hospital. He established first privet hospital in Kishoreganj named after his mother – Feroza Hospital and Nursing Home and provided various medical services for the first time Kishoreganj, such as CT scan, Dialysis, mental ward, Neonatal ICU and adult ICU.
He is founder of a) Model college, b) Feroza Medical assistant school, c) Feroza Medical Institute d) president Abdul Hamid nursing institute to produce essential skilled health personals.
He also one of the founders of Ishakha International privet university and is currently serving as the Secretary of Board of Trustee of the university.
Publications:
Evidence based prevention of post dural puncture headache. PAHMCH Journal 2017 vol-1
Anticonvulsants and antidepressant in chronic pain management poster presentation in Chicago 2017.
Sensitivity pattern of bacteria isolated from different privet medical setting of Mymensingh city, PAHMCH Journal 2017 vol-1
Author of In the Pursuit of Noble Death (A book Morality based articles).
Author of Eelomelo Vabna (A book based on social and political practice)
Prof. Dr. A.N.M Naushad Khan was born in Kishoreganj. In his school life he has been all through first boy in the class and got scholarships in class five, eight, SSC and he graduated HSC First Division with five letters. He is married to Dr Sufia Khatun, Associate Professor and head of the department Gynecology and Obstetrics of president Abdul Hamid Medical College. They have two daughters and one son. First daughter is ACCA from Oxford brooks university, UK. Second daughter graduated MBBS from Ibrahim Medical College and the son is an MBBS student at the Holy Family Medical College.
His has keen interest on the study of Holy Quran, Music and feeding birds.