Journal Club Presentation November 2023
Journal Club Presentation November 2023
On 04 November, 2023 Journal Club Presentation held in the conference room, PAHMC
Topic: Recent Advances in the Pharmacological Management of Behavioural Disturbances Associated with Autism Spectrum Disorder in children & Adolescents.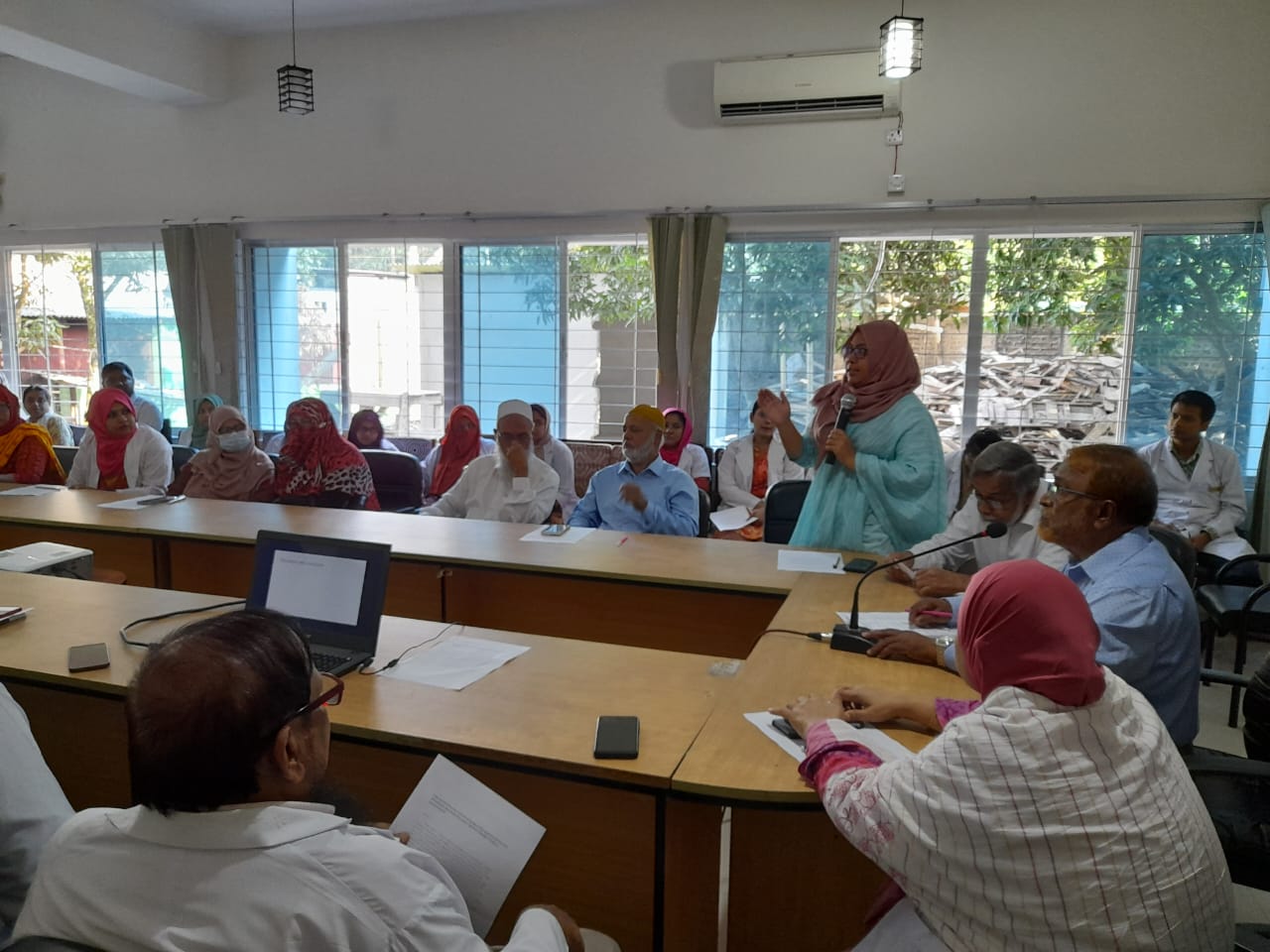 Chairperson: Prof. Dr. Saiyeedur Rahman, Chairman of Journal club committee & Head of the Dept. of Medicine.
Chief Guest: Prof. Dr. A.N.M. Naushad Khan, Principal, President Abdul Hamid Medical College.
Guest of Honour: Prof. Dr. Sufia Khatun, Director of PAHMCH & Head of the Dept of Obs & Gynae.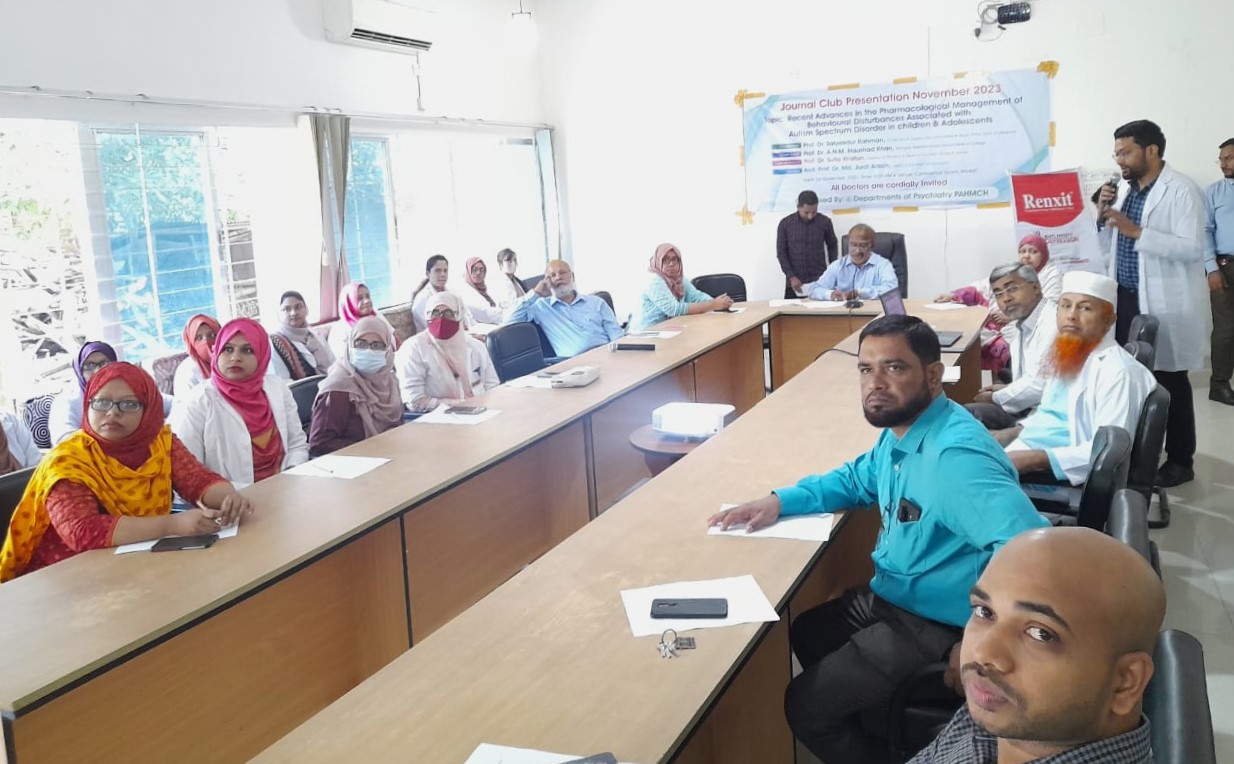 Speaker: Asst. Prof. Dr. Md. Jurdi Adam, Head of the Dept. of Psychiatry
And also attend all department doctors and teachers.
Organised By: Departments of Psychiatry PAHMCH